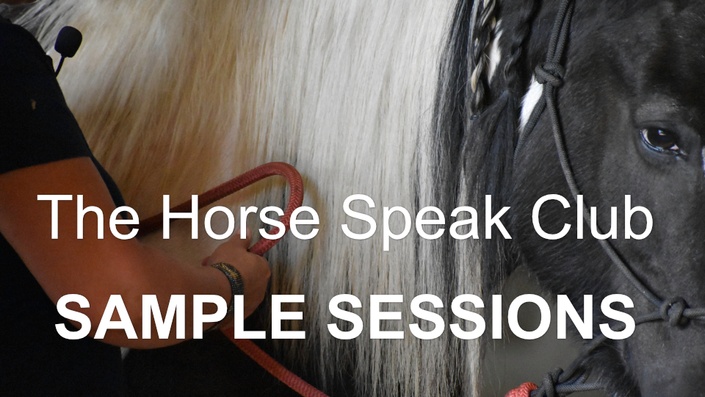 Sample Sessions of the Horse Speak Club
Check out session recordings from December 2020 and January 2021
"The Horse Speak Club is the best part of my week. I look forward to the videos, especially in slow-mo with Sharon's live commentary. Besides being fun and entertaining the club is full of practical info. Sharon's ability to copy horse's expressions and mimic their mannerisms is a hoot to watch but it's her gift for teaching and her seemingly endless knowledge that make the two hours a joy. The club is a weekly reminder of why I love Horse Speak. Its been well worth the reasonable monthly price. "
— Heidi W. Massachusetts
Register for this free course and enjoy some recent sessions!