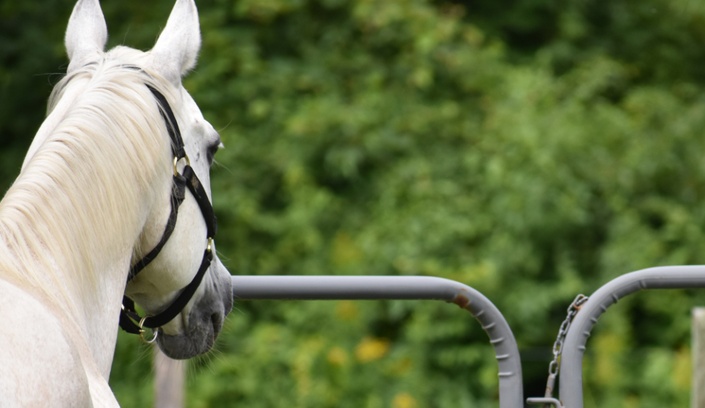 Finding What Works
Solve Everyday Challenges by Understanding What Your Horse Values and His Energy Type
This course really helped me to understand the needs of my horse on a deeper level. Great info for anyone serious about maturing and strengthening the relationship with their equine partner.
– Sherrie G., Texas
A 3-Part Course
Values, Energy Types and Navigating Life's Challenges
Daily life presents challenges – thresholds, transitions, new environments, fly spray, trailers, blankets – you name it. Applying a 'one-size-fits-all' approach to these challenges can make matters worse and damage the rapport you are working so hard to build with your horse.

In this series we explore the Six Primary VALUES that horses seek and the Three Primary EQUINE ENERGY TYPES.
You will learn to assess what values your horse is seeking and to understand your horse's Energy Type. With this deeper understanding of your horse, you will be able to successfully support him in navigating and overcoming life's little and big challenges!
Session 1: What Horses Value – the six primary values that horses seek
Session 2: Equine Energy Types – the three primary Equine Energy Types
Session 3: Putting it All Together – your Energy Type, your horse's Energy Type, what Values your horse is seeking and problem solving
Registration Includes:
3 Video Presentations
Supplemental Videos
Slide handouts for each presentation
Skill Builders for each session: activities you can do to build your skills in Horse Speak
Quizzes to check your understanding and knowledge
Minimum One Year Access to the recordings and other course materials


Your Instructor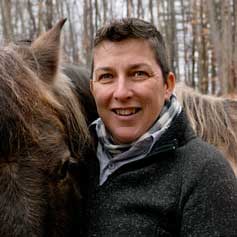 Sharon Wilsie is an inspiring and encouraging teacher. Whether you are learning with Sharon in person at a clinic or in one of our on-line courses, you will enjoy the learning process as much as you will love the results you get using Horse Speak with your horses!
Sharon is a has enjoyed a professional career as a horse trainer/rehabilitation specialist, intercollegiate coach, and riding instructor. Her grandfather owned and raced Standardbreds, and her love for horses has been life-long. She has developed and implemented several programs over the last decade, including; volunteer training groups for horse rescues and therapeutic riding centers, Equine Assisted Learning course at Landmark College, as well as hundreds of workshops, seminars, and engagements in a variety of topics about Equine Facilitated Therapies, alternative training and rehabilitation methods for difficult horses and horses with PTSD. She worked with students of all ages, including at-risk youth programs. Sharon's passion has always been to create a two – way street of mutual healing, awareness, and betterment for both horses and people. Sharon is also a Reiki Master/Teacher.
For more information about Horse Speak Clinics and Events, visit www.sharonwilsie.com